Integrated Science & Technology, Inc.
Corporate Headquarters
---

Telephone:

3301 Windy Ridge Pkwy, Ste 250, Atlanta, GA 30339

Copyright © 2015 Integrated Science & Technology, Inc. | All Rights Reserved
Website designed by
---
Experience, Competence, Dedication, Diversity
STAFF PROFILES
About IST

IST's staff is composed of diversified personnel with expertise and experience in engineering, the sciences, field technology, and administration and support. With academic credentials ranging from doctoral to bachelor's degrees, our experts provide a complete academic research system along with years of field experience, integrating sophisticated theoretical and practical knowledge and skills.

"Team" defines our staff. Key members have worked together for more than 30 years, while most of the others have been part of IST for the majority of their careers. History and shared experience make our staff a true team.
EXPERTS
---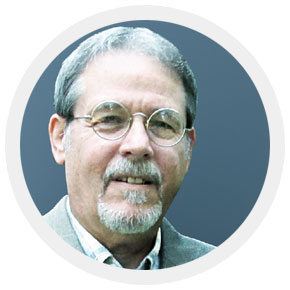 James Reisinger, M.S., CHMM, CGIS is IST's founder, president, and principal scientist. He has over 40 years of professional experience, and he is an internationally recognized expert in the fields of remediation, fate, transport, and chemical interactions in the environment. Mr. Reisinger serves on the Bioremediation Journal editorial board and is a peer reviewer for Environmental Science & Technology.
The following are representative remediation and remediation research projects that Mr. Reisinger has performed or participated in:
Developed an alternative approach to handle electrostatic precipitator and flue gas desulfurization residuals from a coal fired electric generation facility.


Performed a project to remediate a site at which contaminated soils were remediated using a combination of stabilization and solidification, which were accomplished through inducement of pozzolanic reactions.


Developed a soil vapor-based method to assess pertroleum hydrocarbon contaminated sites.


Developed a micro-gas chromatograph to generate vapor intrusion evaluation data in near-real-time.


Served as technical director of a project to remediate crude oil contamination from an Italian oil well blowout.


Performed the first US project in which dissolved arsenic remediation through monitored natural attenuation was approved.
James Reisinger
Robert Hinchee, Ph.D., P.E., IST's principal civil and environmental engineer, is an internationally recognized expert in remediation technology with over 30 years of extensive experience developing and applying approaches to assess and remediate contaminated sites. He has developed and applied new technologies including in situ bioremediation, bioslurping, soil-gas surveying, soil venting, hexavalent chromium treatment, and TCE cometabolic bioremediation at more than 1,000 sites throughout Europe and the U.S.
---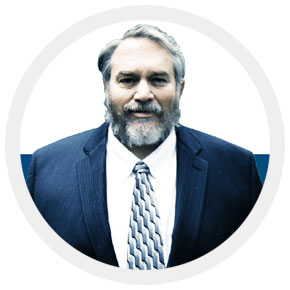 Dr. Robert Hinchee
The following are representative remediation and remediation research projects that Dr. Robert Hinchee has performed or participated in:
Served as senior technical consultant for government of Kuwait to assess contamination, design remedial approach, and estimate remediation cost for the largest oil spill in history, resulting from the 1991 Iraq War.


Served as senior consultant overseeing hexavalent contaminated groundwater remediation at the San Fernando Valley Superfund site. Groundwater contamination covers an area of many square kilometers to depths of over 100 meters underlying a large part of the Los Angeles metropolitan area.


Reviewed contaminated site portfolios for major US companies such as Honeywell, Chevron, ARCO, and BNSF. Work has included review of the remedial approach at over 1,000 contaminated sites, including several in China, with recommendations for remedial approaches.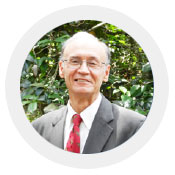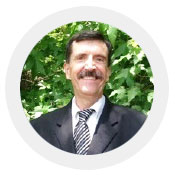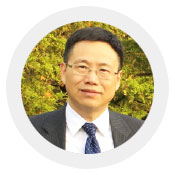 ---
Baolin Deng, Ph.D. is currently C.W. LaPierre Professor of Civil & Environmental Engineering and Director of the Missouri Water Resources Research Center in the University of Missouri (MU). Deng's research concerns with soil and groundwater remediation, drinking water and wastewater treatment, membrane filtration for water reuse, fundamental kinetics and mechanism of contaminant transformation in aquatic systems, and environmental sustainability. He has published over 100 journal articles/book chapters and is Associate Editor/Asian Regional Editor for the journal: Environmental Engineering Science.
Dr. Baolin Deng
David Wolf, M.A., CHMM is a project manager and environmental scientist with more than 30 years experience in the field of environmental science, regulatory compliance and health & safety.
David Wolf
David Burris, Ph.D., P.G. is a principal scientist in environmental biogeochemistry. As an internationally recognized expert in environmental chemistry with over 30 years experience, Dr. Burris used to conduct laboratory and field research at the United States Air Force's Armstrong Research Laboratory, Tyndall Air Force Base, Florida. Dr. Burris has authored over 39 peer-reviewed publications, many for premier environmental journals.
CORE TEAM
---
---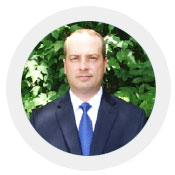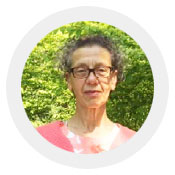 Gloria McCleary
Chris Sims
Gloria McCleary, M.S., P.E. is a senior environmental engineer. She has 40 years of experience with remedial design and implementation, water and wastewater treatment, hazardous waste, and underground storage tanks. In her recent role as senior technical manager, she provided project direction and senior technical leadership for numerous remediation projects.
Chris Sims, CGIS, GISP is the IST geographic information system (GIS) and 3D-visualization system specialist. He has married his extensive environmental experience with his computer expertise to create many environmental databases for data analysis.
---
---
Dr. David Burris