Integrated Science & Technology, Inc.
Corporate Headquarters
---

Telephone:

3301 Windy Ridge Pkwy, Ste 250, Atlanta, GA 30339

Copyright © 2016 Integrated Science & Technology, Inc. | All Rights Reserved
Website designed by
---
BROWNFIELDS REDEVELOPMENT
Remediation & Engineering
Brownfields Redevelopment
In our increasingly crowded world, re-development of previously used commercial and industrial properties is becoming the norm as opposed to the exception. This trend may be seen in the promulgation of state and federal legislation, collectively known as "brownfields," that provide for economic redevelopment and reuse of environmentally distressed properties.
These regulations provide guidance and specify standards of care for remediation, redevelopment, and reuse of impacted properties, but can't possibly remove all risk.
For one thing, subsurface conditions are invisible and must be ascertained by underground assessments and sampling at discrete locations and depths. The regulatory and legal environments surrounding commercial real estate transactions are constantly changing. Future risk posed by the redeveloped site must be assessed in context of the intended site use.

With its background in site assessment and risk assessment, IST is well qualified to help clients strategically manage risk for the safe, beneficial re-use of brownfields properties. IST has assessed dozens of idled properties for its clients, whether current owners or prospective developers, and helped to strategize appropriate beneficial reuse.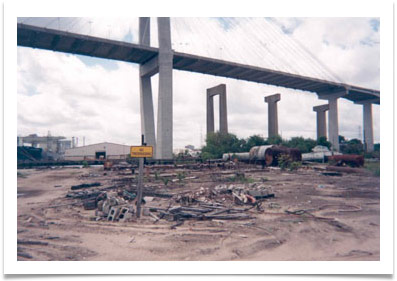 &nbsp