Integrated Science & Technology, Inc.
Corporate Headquarters
---

Telephone:

3301 Windy Ridge Pkwy, Ste 250, Atlanta, GA 30339

Copyright © 2015 Integrated Science & Technology, Inc. | All Rights Reserved
Website designed by
---
RAPID SITE ASSESSMENT
Services

IST's President, Jim Reisinger, was a member of the American Society for Testing and Materials' (ASTM's) subcommittee tasked with developing the rapid site assessment protocol that was subsequently adopted as an ASTM standard. In addition, the U.S. EPA requested advice and guidance from Mr. Reisinger when its rapid site assessment guidance document was developed. As such, IST is a leading expert nationally in this area.

Rapid site assessments focus on accurate documentation of site conditions using faster and less disruptive sampling techniques, combined with sample analysis in a mobile laboratory. This provides analytical results in real time, so that correct decisions may be made regarding the next steps as the field effort progresses. In this way, complete site characterizations may be done in a single mobilization, using significantly less time and effort. Applications are numerous, from emergency response, to remedial system design, pilot testing, and real estate due diligence assessments.
IST has conducted hundreds of rapid site assessments using our own equipment, including soil gas profiles and Geoprobe® assessments.

Combined with these sampling technologies, our mobile gas chromatograph and on-board PC data logging capability allow us to provide real time, laboratory-quality results to our clients for rapid and efficient decision-making.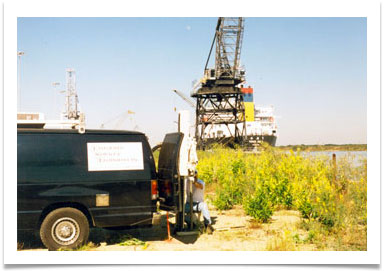 &nbsp