Integrated Science & Technology, Inc.
Corporate Headquarters
---

Telephone:

3301 Windy Ridge Pkwy, Ste 250, Atlanta, GA 30339

Copyright © 2016 Integrated Science & Technology, Inc. | All Rights Reserved
Website designed by
---
RISK-BASED CORRECTIVE ACTION (RBCA)
Remediation & Engineering
Risk-Based Corrective Action (RBCA)
In RBCA, potential human health and environmental risk is evaluated to determine appropriate remediation end points or, in some cases, whether remediation is even required.

The American Society for Testing and Materials (ASTM) guidelines, adopted in some format by most states, specify a three-tiered approach for site-specific risk evaluation. Each tier applies progressively decreasing levels of conservatism and increasing levels of detailed analysis.

Depending on receptors, constituents, and exposures, the appropriate level of evaluation is determined. The risk evaluation will determine whether remediation is required, if ongoing monitoring is advisable, what the remedial focus should be to mitigate risk, and may also specify appropriate remediation end points.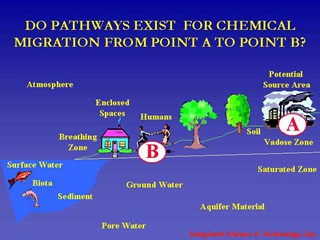 A holistic understanding of environmental systems and media is essential

&nbsp