Integrated Science & Technology, Inc.
Corporate Headquarters
---

Telephone:


Copyright © 2015 Integrated Science & Technology, Inc. | All Rights Reserved
Website designed by
---
REMEDIATION & ENGINEERING
Services

Remediation & Engineering
IST is a multidisciplinary company, firmly rooted in Remediation and Engineering Services. Our expertise extends broadly from site assessment and remediation to all of the categories detailed in the links under Services on the right side of this page.

While our capabilities have steadily expanded since 1991, all of our expertise is based on in-depth understanding of the science and engineering necessary to solve environmental problems. In fact, IST's scientific and engineering expertise is the single most important factor to our success in all other areas.

Another factor in our success has been effective assembly and tasking of multidisciplinary teams to solve complex problems. We have studied how things work, our people have the necessary knowledge, and our organization is efficiently applied to develop solutions.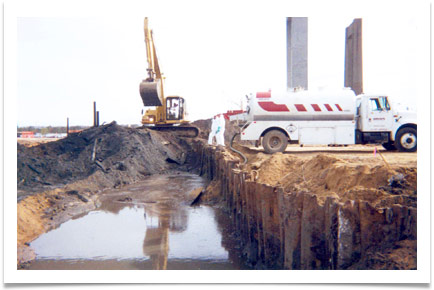 Remediation Trench Installation

Biopile in Trecate, Italy
&nbsp