Integrated Science & Technology, Inc.
Corporate Headquarters
---

Telephone:

3301 Windy Ridge Pkwy, Ste 250, Atlanta, GA 30339

Copyright © 2016 Integrated Science & Technology, Inc. | All Rights Reserved
Website designed by
---
TECHNOLOGY DEVELOPMENT & TRANSFER
Remediation & Engineering
Technology Development & Transfer
Over the past 30 years, IST personnel have developed or co-developed many of the assessment and remediation techniques in common use today. These include soil vapor profiling, rapid site assessment, bioslurping, biopile optimization, and monitored natural attenuation approaches for petroleum, additives, and arsenic, to name a few.
IST staff are represented in the peer-reviewed literature with scores of technical publications on these and other subjects.
IST personnel have frequently chaired symposia or led technical discussion groups and workshops to advance the state of knowledge and application regarding subsurface assessment and remediation of all types. Additionally, IST staff members frequently serve as peer reviewers or editors for some of the most influential technical publications in the remediation field, including Bioremediation Journal and Environmental Science & Technology.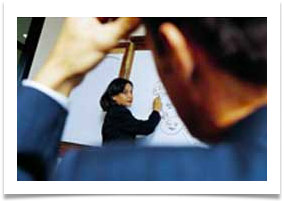 &nbsp