Integrated Science & Technology, Inc.
Corporate Headquarters
---

Telephone:

3301 Windy Ridge Pkwy, Ste 250, Atlanta, GA 30339

Copyright © 2015 Integrated Science & Technology, Inc. | All Rights Reserved
Website designed by
---
ENVIRONMENTAL FORENSICS
Services

IST brings multiple scientific disciplines together with state-of-the-art analytical and computer visualization technology to present a clear understanding of site conditions. From this solid platform, we define and vigorously defend conclusions as to cause and effect, timing, risk, and remedial strategy.
BACKGROUND AND EXPERIENCE: IST's expertise is grounded in practical field experience as well as in theory. Years of budget-conscious sampling, risk assessment, and remedial technology deployment allow IST's multidisciplinary team of scientists and engineers to bring a unique perspective to litigation cases. We are credible because we know the science and engineering, and we are effective because we know how to present our knowledge.

BUDGET CONTROL: IST controls scope and budget within agreed bounds, a rare quality in the litigation profession and a vestige of our site contractor background.

IST's CLIENT BASE: Historically, most of our clients have been associated with the industrial sector, focusing on petrochemicals and wood products. IST's staff has also been retained by numerous environmental law firms to defend (including as joint defense experts) and prosecute environmental claims. Many of our major litigation projects are for Fortune 500 clients.
IST has Environmental Forensics Technical Expertise in the Following:
Representative Environmental Forensics and Litigation Clients
Environmental Law Firms
---
Beveridge & Diamond, P.C.
(Washington, D.C.)


Greenberg Traurig, P.A.
(Tallahassee, FL)


Lightfoot, Franklin & White, LLC
(Birmingham, AL)


McDermott Will & Emory
(Chicago, IL; Washington, D.C.; New York, NY)


Piper Rudnick, formerly Piper Marbury, LLP
(Baltimore, MD)


Speights & Runyan
(Hampton, SC)


Miller & Martin PLLC
(Chattanooga, TN)


Abbott, Simses & Kuchler, APLC
(New Orleans, LA)


Paul, Hastings, Janfsky & Walker LLP
(Stamford, CT)
Brouse McDowell
(Cleveland, OH)


King & Spalding
(Atlanta, GA)


MacDonald, Illig, Jones & Britton LLP
(Erie, PA)


Nelson, Mullins, Riley & Scarborough, LLP
(Atlanta, GA; Charleston, SC)


Semmes, Bowen & Semmes
(Baltimore, MD)


Adams and Reese, LLP
(New Orleans, LA)


Wicker, Smith, O'Hara, McCoy, Graham & Ford
(Ft. Lauderdale, FL)


Brian Cave LLP
(New York, NY)


Howrey, Simon, Arnold & White LLP
(Los Angeles, CA; Irvine, CA)
Primary Clients
---
Honeywell International


BP Products North America


ConocoPhillips


Lennox International


Plantation Pipeline


Sunoco


Royal Adhesives


Black & Decker


Getty Oil


Liberty Mutual Insurance Co.


Travelers Insurance Co.
Georgia-Pacific Corporation


ChevronTexaco


Exxon Mobil Corporation


Lyondell Corporation


Shell


XL Environmental


Republic of Kuwait


Koppers Industries


Mark IV Industries


AIG


American Airlines
Organic and Inorganic Transport and Fate, Including Chlorinated Solvents, Petroleum Hydrocarbons, and MtBE
Detailed Contaminant Interaction Analysis
Indoor Air Vapor Intrusion
Responsibility Allocation for Co-mingled Plumes
Remediation System Efficacy and Effectiveness Evaluation
Hydrocarbon Product Indentification and Weathering Analysis
Oil, Vapor, and Dissolved Contaminant Flow Simulation
Leak Source Identification in Space and Time
Bioremediation and Natural Attenuation Verification
Arsenic in Soil and Ground Water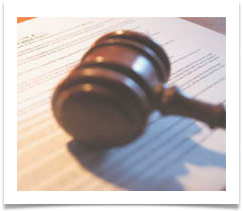 INTEGRATED SCIENCE & TECHNOLOGY, INC. (IST) provides its forensics clients with technical breadth, multidisciplinary analysis, and state-of-the-art presentation skills.