Integrated Science & Technology, Inc.
Corporate Headquarters
---

Telephone:


Copyright © 2015 Integrated Science & Technology, Inc. | All Rights Reserved
Website designed by
TRAINING
IST has been requested multiple times to provide technical training on specific topics for our petrochemical and wood products clients as well as for federal and state regulatory employees. Subject matter has ranged from environmental analytical protocol and methods to remediation technology selection.

We have been invited back again and again to give these sessions because of our expertise and lasting value to attendees. We have delivered courses to U.S. EPA Region IV staff as well as to Georgia EPD and Pennsylvania DEP, among other agencies.
---
The following lists some of IST's training/seminar topics:
Environmental Forensics
Environmental Forensics for Insurers
Environmental Analytical Methods
Monitored Natural Attenuation
Risk-based Corrective Action
MtBE Transport and Fate Overview
Remediation Process Optimization
Rapid Site Assessment
Aquifer Vulnerability Assessment
Remediation Technology Overview
Environmental Due Diligence in Commercial Property Transactions
Flow Modeling - Software and Applications
Remedial Pilot Testing
Underground Storage Tank System Compliance
Risk Assessments
Indoor Air and Vapor Intrusion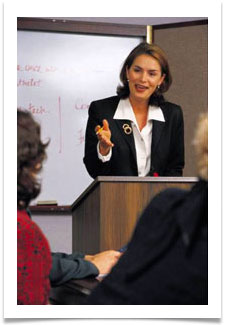 Training seminars for client personnel have been too numerous to mention and cover almost the entire range of IST's expertise. Noteworthy among these was a 2-year program for Exxon, in which every environmental engineer hired by Exxon during the period was required to attend IST's training.