Integrated Science & Technology, Inc.
Corporate Headquarters
---

Telephone:

3301 Windy Ridge Pkwy, Ste 250, Atlanta, GA 30339

Copyright © 2016 Integrated Science & Technology, Inc. | All Rights Reserved
Website designed by
---
SURFACE WATER & SEDIMENT MODELING
Remediation & Engineering
Surface Water & Sediment Monitoring
IST personnel have focused experience studying surface water issues including littoral transport; thermal discharge; flow; tidal; aquatic toxicity; and sediment modeling in river, lake, marine, and estuarine systems.
Projects have included numerous nuclear power plant studies for siting, upgrades, and withdrawal/discharge permits as well as involvement with total maximum daily load (TMDL) development for PCBs in the Delaware River Estuary.
IST staff have represented the United States in global transboundary watershed manager symposia and have been published in this field. In addition, IST staff has been requested to speak at U.S. EPA-sponsored Regional Watershed Managers meetings held on this subject.

IST maintains regional and international contacts regarding watershed management issues and also has alliances with several consulting firms that complement our capabilities in the areas of surface water flow modeling.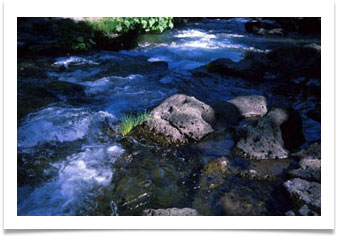 &nbsp