Integrated Science & Technology, Inc.
Corporate Headquarters
---

Telephone:


Copyright © 2016 Integrated Science & Technology, Inc. | All Rights Reserved
Website designed by
---
REAL TIME DATA
Rapid Site Assessment

Field analyses and PC data logging allow real-time field decisions concerning the location for the next boring or improving data coverage and certainty of conclusions. Most importantly, this is done in a single field effort, making it less expensive and time consuming than conventional, multiphase assessments. The client gets immediate feedback in the field as to findings and can actively participate in directing the ongoing work.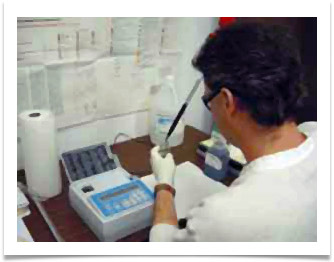 &nbsp