Integrated Science & Technology, Inc.
Corporate Headquarters
---

Telephone:


Copyright © 2016 Integrated Science & Technology, Inc. | All Rights Reserved
Website designed by
---
BROWNFIELDS & REDEVELOPMENT
Additional Projects
Brownfields & Redevelopment
IST's technical team knows best brownfields practices to support our clients' property redevelopment projects that often involve complicated chains of owners and complex environmental issues. Our environmental forensics researchers investigate site histories as well as current conditions to identify challenges, making it possible for clients to avoid hidden risks that can exponentially increase remediation time and costs caused by project delays encountered when unexpected, complicated environmental conditions are found resulting in project redesign, regulatory renegotiations, and unforeseen disposal needs.

IST embraces the challenge to prepare the site owner for probable subsurface conditions. We accomplish this using our considerable experience with a broad range of environmental problems from underground storage tank (UST) sites to manufactured gas plant (MGP) sites to industrial landfills. This experience allows us to provide clients best and advanced planning. IST provides brownfield and site redevelopment services in conformance with the 2006 U.S. EPA's Brownfields Final Rule for the conduct of all appropriate inquiries.

IST's team of seasoned environmental forensics researchers apportion the responsibility for removals and/or design, which is often complicated by a chain of owners and neighboring sites. Appropriate documentation and forensic skills are often necessary to defend our client's financial investment and make the best use of time and resources.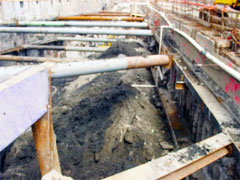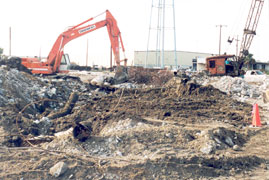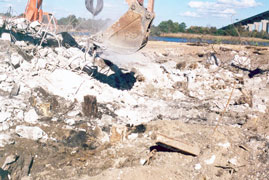 &nbsp