Integrated Science & Technology, Inc.
Corporate Headquarters
---

Telephone:

3301 Windy Ridge Pkwy, Ste 250, Atlanta, GA 30339

Copyright © 2016 Integrated Science & Technology, Inc. | All Rights Reserved
Website designed by
---
CORRECTIVE ACTION OF FORMER SHIP REPAIR FACILITY PROJECT
Additional Projects
Corrective Action of Former Ship Repair Facility
Site: Former ship repair facility in Savannah, Georgia, America
Environmental Concern: To facilitate construction of new construction onsite, assessed soil, surface water, and groundwater; determined cleanup goal and obtained regulatory agency approval; generated corrective action plan and obtained approval; sampled and monitored groundwater; and generated compliance status report and obtained approval
IST's Solution:
---
The Georgia Ports Authority (GPA) contracted Integrated Science & Technology, Inc. (IST) to provide environmental consulting, complete an assessment, establish a cleanup goal, approve a CAP for groundwater and surface water, and liaise with the Georgia Environmental Protection Division (GEPD) Hazardous Site Repsonse Act (HSRA) unit to facilitate construction of a new ocean vessel berth at a former ship repair facility.

IST completed the assessment, established cleanup goals and handed in two separate CAPs. The first CAP was for soils and surface water. The second CAP was for groundwater and included a groundwater monitoring program for evaluation of remedial alternatives. The GEPD approved both CAPs and the GPA was able to proceed with construction at the site.
The Success:
---
Upon completion of 1 year of groundwater sampling and data analysis, IST prepared a compliance status report, which documented that the corrective actions outlined in the CAPs had been completed and the site complied with HSRA criteria. The GEPD agreed with the conclusions provided in the compliance status report.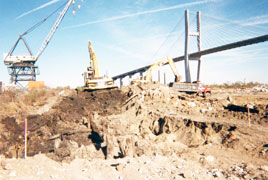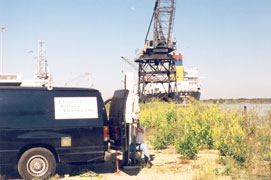 &nbsp